Ubiquiti airFiber

High-Performance Wireless Backhaul


Introducing airFiber, a truly revolutionary Point-to-Point wirelessplatform from Ubiquiti Networks. airFiber ushers in a new era in price-disruptive wireless technology, delivering amazing wireless gigabit+ performance, low latency and long range, making it ideal for carrier backhaul, building-to-building enterprise use or public safety applications.
Addressing the Under-served - airFiber core networks backbones can be instantly and cost-effectively deployed anywhere, bringing Internet deep into the unserved areas of the world.
Plug and Play Deployment - Utilizing the worldwide license-free 24GHz band, airFiber can be freely purchased and deployed nearly anywhere. Additionally, the product was designed to be instantly setup and configured.
Revolutionary Performance - With true 1.4Gbps+ data throughput and up to 13 km range, airFiber provides a breakthrough in 24GHz backhaul performance
Hybrid Division Duplex (HDD) - HDD provides the best of both worlds — latency performance of Frequency Division Duplex (FDD) with the spectral efficiency of Time Division Duplex (TDD).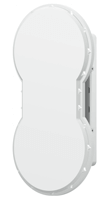 1.0+ Gbps, aggregate throughput
10+ mi (100+ km) xtreme Range Technology (xRT)
Worldwide License-Free 5 GHz frequency
Up to 100x faster than DSL/Cable
Intuitive airFiber Configuration Interface
One-person installation at each link
Patent-pending transmission technology
TDD and FDD Operating Modes
Advanced HDD Operating Mode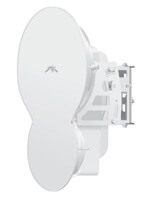 1.4+ Gbps, aggregate throughput
8+ mi (13+ km) extreme range
Worldwide License-Free 24 GHz frequency
Up to 100x faster than DSL/Cable
Intuitive airFiber Configuration Interface
One-person installation at each link
Patent-pending transmission technology
TDD and FDD Operating Modes
Advanced HDD Operating Mode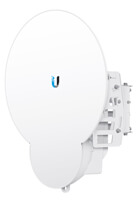 2 Gbps, aggregate throughput
20+ km extreme range
Worldwide License-Free 24 GHz frequency
Up to 100x faster than DSL/Cable
Intuitive airFiber Configuration Interface
One-person installation at each link
Patent-pending transmission technology
TDD and FDD Operating Modes
Advanced HDD Operating Mode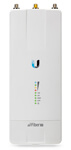 2.4 GHz Carrier Backhaul Radio
500+ Mbps Throughput
200+ km Range

3 GHz Carrier Backhaul Radio
500+ Mbps Throughput
200+ km Range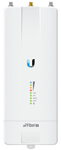 4 GHz Carrier Backhaul Radio
500+ Mbps Throughput
200+ km Range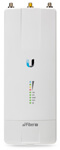 5 GHz Carrier Backhaul Radio
1.34 Gbps Throughput
200+ km Range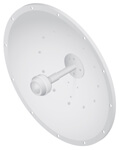 2.4 GHz Frequency
24 dBi Gain
650-mm Diameter Size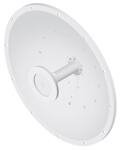 3 GHz Frequency
26 dBi Gain
650-mm Diameter Size

5 GHz Frequency
23 dBi Gain
378-mm Diameter Size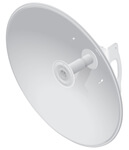 5 GHz Frequency
30 dBi Gain
650-mm Diameter Size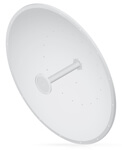 5 GHz Frequency
34 dBi Gain
1050-mm Diameter Size
airFiber X MIMO Multiplexer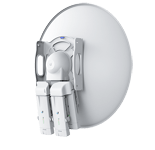 4x4 or 8x8 MIMO Backhaul Technology
Reduced Tower Footprint and Cost
Superior Link Redundancy Solution