Ubiquiti UniFi Cloud Key

Hybrid Cloud Device Management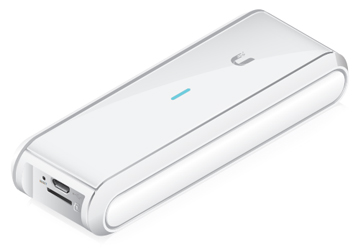 Ubiquiti Products
UniFi Access Points
UniFi Controller, Cloud Key
Click here to jump to more pricing!
Overview:
Featuring Hybrid Cloud technology, the UniFi Cloud Key securely runs a local instance of the UniFi Controller software and features cloud Single Sign-On for remote access.
UniFi Controller with Hybrid Cloud

Big things do come in small packages. We took one of our biggest ideas and engineered it to fit into a tiny form factor. Introducing the UniFi Cloud Key, a miniaturized marvel of technology. The UniFi Cloud Key is an integrated computer and software controller minus the bulk. It features a quad-core processor with 1 GB RAM, operating the latest version of the UniFi Controller with built-in hybrid cloud technology.
Breakthrough Efficiency
The UniFi Cloud Key is fully capable of configuring and managing dozens of UniFi devices in your deployment. Replacing a dedicated server or computer, the UniFi Cloud Key is an ultra-low energy solution with virtually no footprint.
Hybrid Cloud Technology
The Ubiquiti hybrid cloud configuration provides a secure, private SSO (Single Sign-On) to access all of your UniFi deployments from anywhere in the world. With the Ubiquiti hybrid cloud, a third-party hosted cloud service is not required, so all of your personal data and network information remains local and secure–the way it should be.
Incredible, Agile Scalability
Add, provision, configure, monitor, and manage all of your UniFi devices, whether in one or thousands of private networks–all from a central control plane. Easily accessible through any standard web browser, the UniFi Cloud Key is a powerful solution for managing your UniFi networks across the campus or across the globe.
Features:
Hybrid Cloud Technology
The UniFi Cloud Key combines the best of local and cloud management: local network security combined with convenient remote access.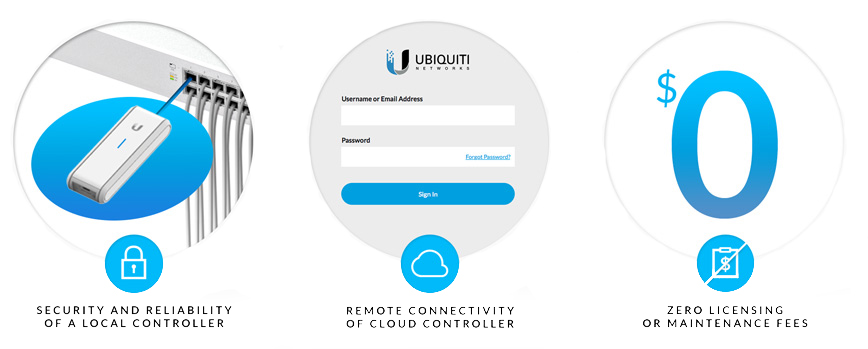 Powerful Quad-Core Architecture
The UniFi Cloud Key provides top processing power for centralized device management.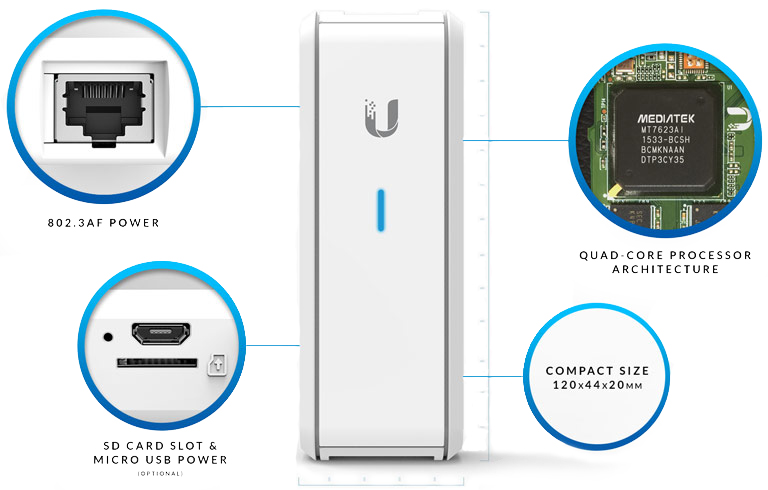 Plug and Play Installation
Instant setup: connect the UniFi Cloud Key to 802.3af PoE and run the UniFi Controller setup wizard.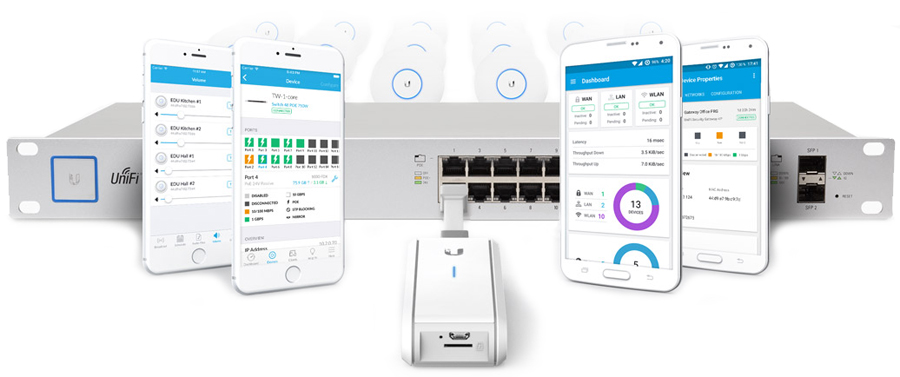 Deployment:
Sample Network Diagram

Product Views: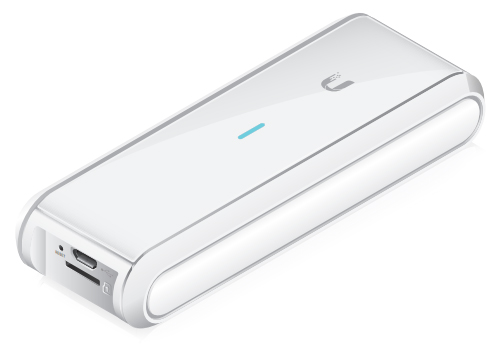 Angle View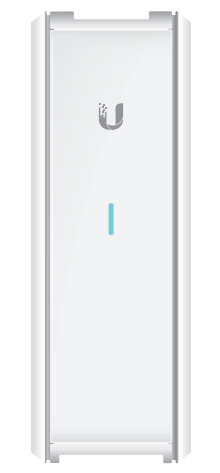 Top Front View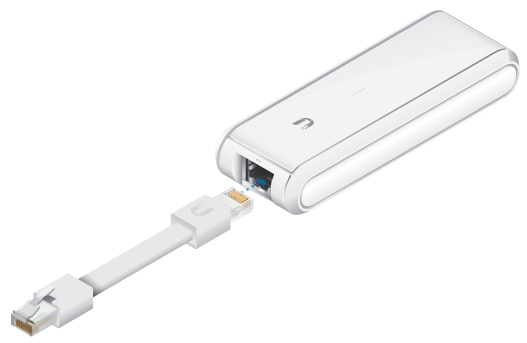 Ethernet Cable into the Ethernet port
Specifications:

UniFi Cloud Key Specification
Dimensions
21.7 x 43.4 x 121.9 mm (0.85 x 1.71 x 4.80")
Weight
110 g (3.88 oz)
Processor
(3) 10/100 Ethernet Ports
Memory
Reset
Networking Interface
2.4 GHz
Buttons
1 dBi
Power Method
PoE: 48V 802.3af or Passive PoE (Pairs 4, 5+; 7, 8 Return)
Micro-USB: 5V
Power Supply
802.3af PoE or Micro-USB 5V, Minimum 1A
Certifications
CE, FCC, IC
Mounting
1-Gang Electrical Wall Box (Not Included)
Operating Temperature
0 to 40° C (32 to 104° F)
Operating Humidity
20 to 90% Noncondensing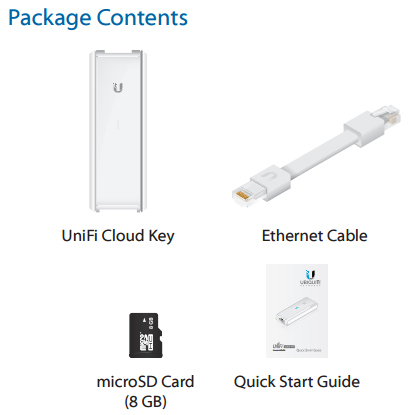 Software:


UniFi Controller Software
Designed for convenient management, the UniFi Controller software allows admins to configure and monitor UniFi devices using a graphical user interface. There is no separate software, licensing, hosting, or support fee.
Multi-Site Management
A UniFi Cloud Key installed at each deployment site provides an always-on, private UniFi cloud service. Every site is accessible through its assigned secure SSO. Each UniFi Cloud Key is independent with its own network monitoring, configuration, maps, statistics, and admin accounts.
Improved User Experience
Redesigned to be more intuitive and easier to navigate, the new UI raises the bar for enterprise network management efficiency. Important network details are logically organized for a simplified, yet powerful, interface.
Network Overview
A comprehensive overview of your network health is readily available in the new dashboard. Monitor your network's vitals and make on-the-fly adjustments as needed.
Detailed Analytics
Use the configurable reporting and analytics to manage large user populations and expedite troubleshooting.
LAN/WLAN Groups
The UniFi Controller can manage flexible configurations of large deployments. Create multiple LAN and WLAN groups and assign them to the respective UniFi devices.
Wi-Fi Management
Use the UniFi Controller to provision UniFi APs, configure wireless networks, map out networks, and quickly manage system traffic. Powerful Wi-Fi management features include:
RF monitoring and device mapping
Detailed RF performance analysis
Band steering support
Guest portal/hotspot support
Router and Switch Management
Use the UniFi Controller to provision UniFi Security Gateways and Switches. Configure a variety of features:
WAN/LAN/VLAN configuration
Operation mode (switching, mirroring, or aggregate) per port
PoE setting per port (device dependent)
Jumbo frame and flow control services
Monitor and analyze performance of each port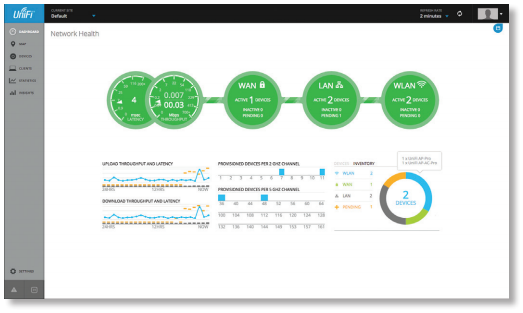 Dashboard

UniFi provides a visual representation of your network's status and delivers basic information about each network segment.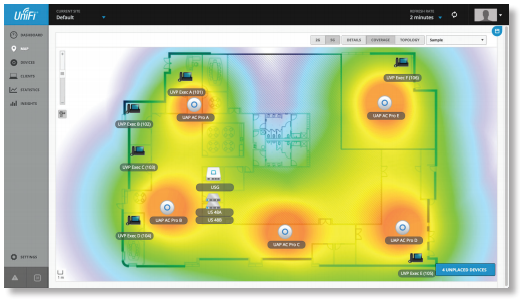 RF Map

Monitor UniFi APs and analyze the surrounding RF environment.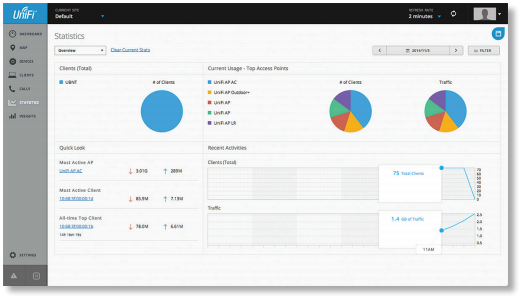 Statistics

UniFi organizes and visualizes network traffic in clear and easy-to-read graphs.
Pricing Notes:
Pricing and product availability subject to change without notice.
Ubiquiti Products
UniFi Access Points
UniFi Controller, Cloud Key