UniFi

Scalable and Unified Enterprise WiFi Management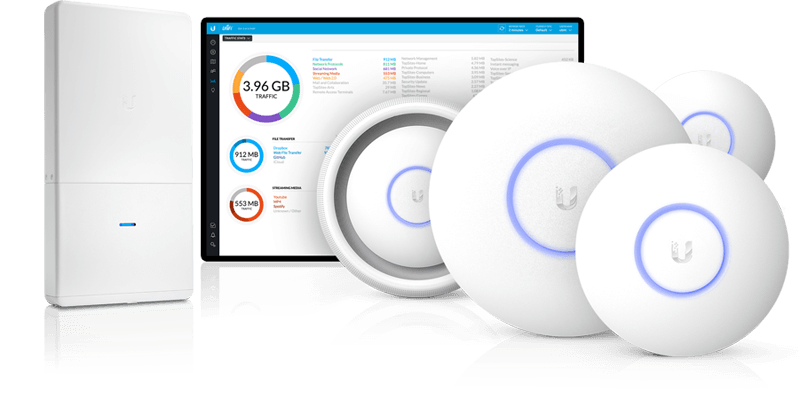 The UniFi is the revolutionary Wi-Fi system that combines Enterprise performance, unlimited scalability, a central management controller and disruptive pricing. UniFi Access Point indoor models have a sleek design and can be easily mounted to a ceiling tile or wall using the included mounting hardware. UniFi Access Point outdoor models have a form factor built to last outdoors.
Save money. Save time. - Unlike traditional enterprise WiFi systems utilizing a hardware WiFi Switch, Unifi uses a virtual client/server application that requires zero cost and no additional hardware.
Intuitive Software - Install, configure, and manage all of your UniFi Wireless Access Points with the intuitive and easy to learn UniFi User Interface.
Powerful Hardware - UniFi Access Points feature the latest in WiFi 802.11n MIMO technology -- capable of 300Mbps speeds with ranges up to 500 ft.
Expandable - Unlimited Scalability. Build your wireless networks as small or big as you need. Start with one, expand to thousands.

2.4 GHz/5 GHz frequency spectrum
WiFi 802.11ac MIMO technology
867 Mbps speeds, 400 feet range
20 dBm Maximum TX Power
24V Passive PoE

2.4 GHz/5 GHz frequency spectrum
WiFi 802.11ac MIMO technology
867 Mbps speeds, 600 feet range
24 dBm Maximum TX Power
24V Passive PoE

2.4 GHz/5 GHz frequency spectrum
WiFi 802.11ac MIMO technology
1300 Mbps speeds, 400 feet range
22 dBm Maximum TX Power
802.3af PoE/802.3at PoE+

Indoor/Outdoor Environment
800 Mbps 2.4Ghz Radio Rate
1733 Mbps 5Ghz Radio Rate
500+ WiFi Users
802.3at PoE+ Compatible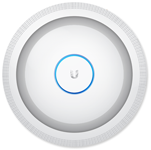 2.4 GHz/5 GHz frequency spectrum
WiFi 802.11ac MIMO technology
1300 Mbps speeds, 400 feet range
22 dBm Maximum TX Power
802.3at PoE+ Compatible

Multiple Power Options
Weather-Resistant Enclosure
Versatile Mounting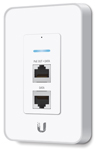 2.4 GHz frequency spectrum
WiFi 802.11b/g/n MIMO technology
150 Mbps speeds, 82 feet range
17 dBm Maximum TX Power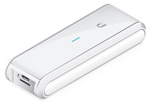 Secure UniFi Hybrid Cloud Technology
Fully Integrated, Stand-Alone UniFi Controller Hardware
Remote, Private Cloud Access to the UniFi Controller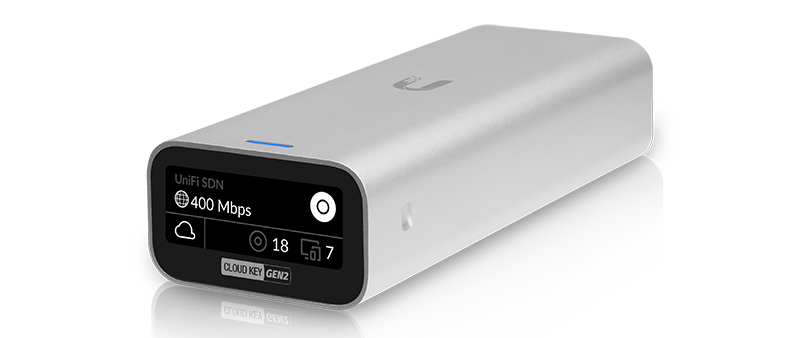 Fully Integrated, Stand-Alone UniFi® Controller
Multi-Site Network Management
Remote, Private Cloud Access to UniFi Network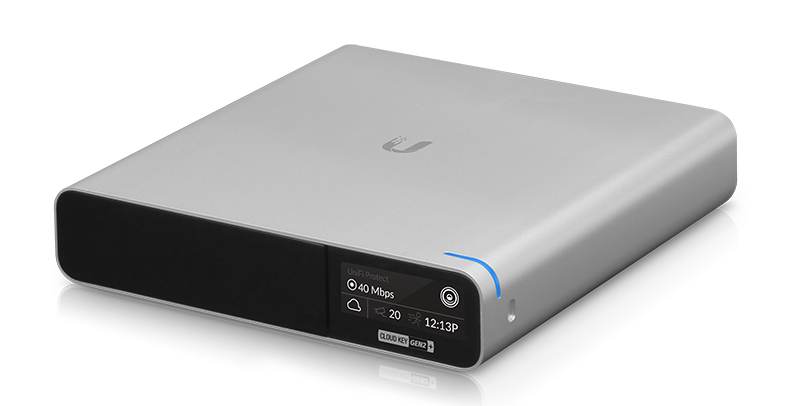 Fully Integrated, Stand-Alone UniFi® Controller with 1TB HDD
Multi-Site Network Management and IP Video Surveillance
Remote, Private Cloud Access to UniFi SDN and UniFi Protect