Ubiquiti UniFi Wifi BaseStation XG

The World's Highest Capacity Wi-Fi AP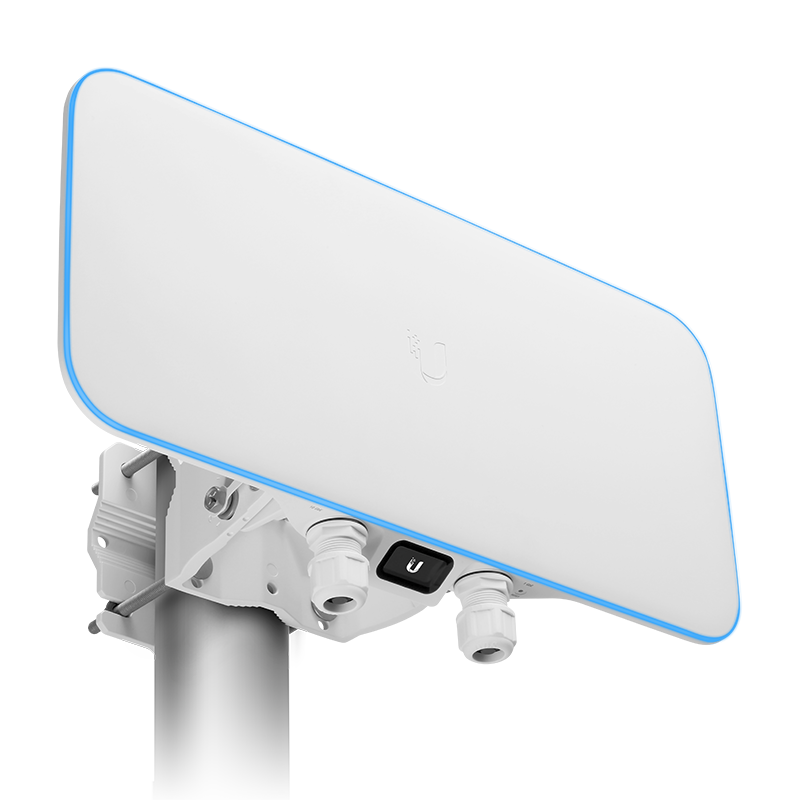 Sorry, this product is no longer available, please contact us for a replacement.
Click here to jump to more pricing!
Overview:
The UniFi® Ecosystem enables the system integrator to effectively and efficiently create wireless network designs of any size, from small to large, with the potential for unlimited scalability.
The built-in, dedicated security and monitoring radio of the UniFi WiFi BaseStation XG provides visibility into site performance, channel planning, and local interferers, allowing the integrator to properly evaluate performance and quickly respond to changing interference and security threat landscapes.
Easily accessible through any standard web browser and the UniFi app (iOS or Android™), the UniFi Controller software is a powerful software engine ideal for high-density client deployments requiring low latency and high uptime performance.
Features
Powerful Hardware The UniFi WiFi BaseStation XG features the latest in Wi-Fi 802.11ac Wave 2 MU-MIMO technology combined with dedicated security and Bluetooth radios.
Intuitive UniFi Controller Software The system integrator can leverage the controller to easily configure and administer an enterprise Wi-Fi network.
Expandable The system integrator can start with one and expand to thousands while maintaining a single unified management system.
Save Money and Save Time UniFi comes bundled with a software controller that can be deployed on an on-site PC, Mac, or Linux machine; in a private cloud; or using a public cloud service.
Extend Your Coverage
With the UniFi Controller software running in a NOC or in the cloud, administrators can manage multiple sites: multiple, distributed deployments and multi-tenancy for managed service providers. Below are some deployment examples.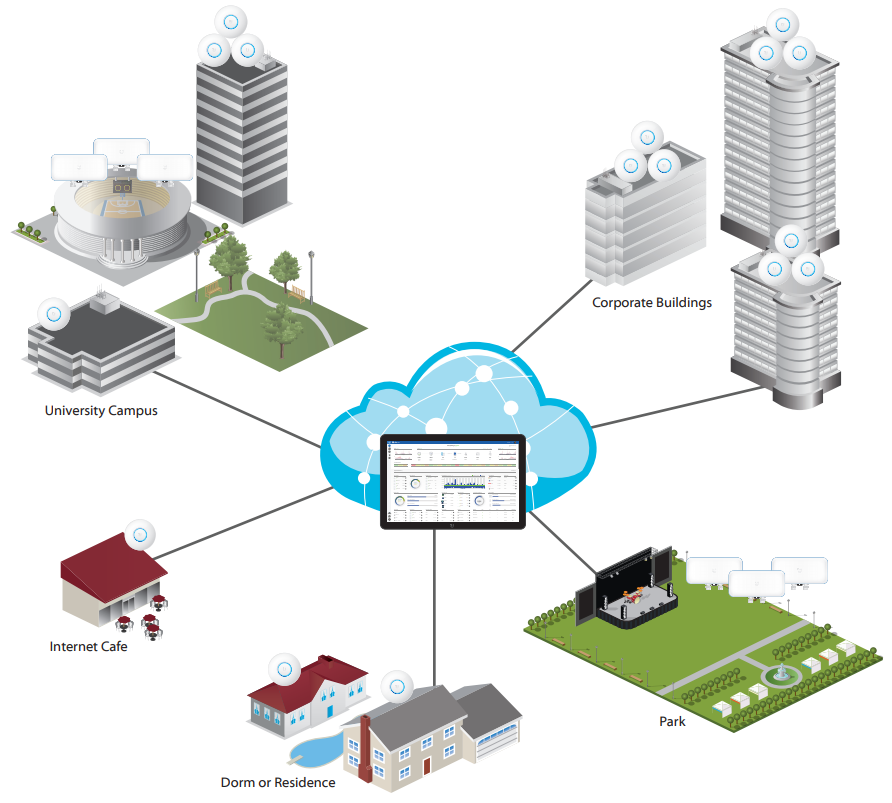 Features:
UniFi Controller
Packed with Features
The UniFi Controller can provision thousands of UniFi APs, map out networks, quickly manage system traffic, and add more UniFi APs.
View Your RF Environment
Use the RF environment functionality of the UniFi WiFi BaseStation XG to detect and troubleshoot nearby interference, analyze radio frequencies, choose optimal AP placement, and configure settings.
Powerful RF Performance Features
Advanced RF performance and configuration features include spectral analysis, airtime fairness, and band steering.
Detailed Analytics
The UniFi Controller provides configurable reporting and analytics to manage large user populations and expedite troubleshooting.
WLAN Groups
Manage flexible configurations of large deployments. Create multiple WLAN groups and assign them to an AP's radio. Each WLAN can be VLAN tagged. Dynamic VLAN tagging per Wi-Fi station (or RADIUS VLAN) is also supported.
Wireless Uplink
Wireless Uplink functionality enables wireless connectivity between APs for extended range. One wired UniFi AP uplink supports up to four wireless downlinks on a single operating band, allowing wireless adoption of devices in their default state and real-time changes to network topology.
Multi-Site Management
A single UniFi Controller running in the cloud can manage multiple sites: multiple, distributed deployments and multi-tenancy for managed service providers. Each site is logically separated and has its own configuration, maps, statistics, guest portal, and administrator accounts.
Guest Portal/Hotspot Support
Easy customization and options for Guest Portals include authentication, Hotspot setup, and the ability to use your own external portal server. Use UniFi's rate limiting for your Guest Portal/Hotspot package offerings. Apply different bandwidth rates (download/upload), limit total data usage, and limit duration of use
All UniFi APs include Hotspot functionality:
Built-in support for billing integration using major credit cards.
Built-in support for voucher-based authentication.
Built-in Hotspot Manager for voucher creation, guest management, and payment refunds.
Full customization and branding of Hotspot portal pages.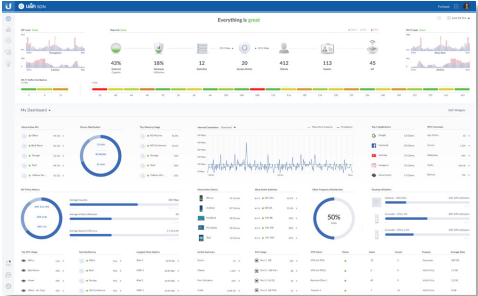 Dashboard
UniFi provides visual representation and status information about different aspects of your network.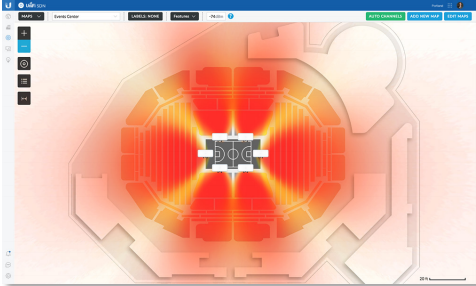 RF Map
Monitor UniFi APs and analyze the surrounding RF environment.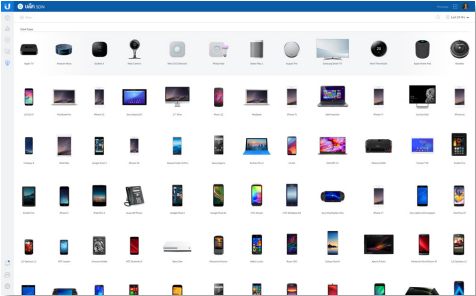 Insights
UniFi displays the client types for a specific time period.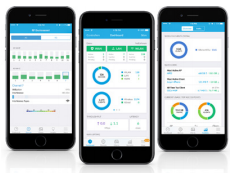 UniFi App
Manage your UniFi devices from your smartphone or tablet.
Specifications:
UWB-XG
Dimensions
(Without Mount)
471.1 x 257.5 x 94.3 mm
(18.55 x 10.14 x 3.713")
Weight
Without Mount
3.2 kg
(7.055 lb)
Networking Interface
(1) 10/100/1000 RJ45 Ethernet Port
(1) 1/10 Gbps ICM Ethernet Port
Buttons
Reset
Power Method
802.3bt PoE
Power Supply
50VDC, 1.2A Gigabit PoE
Power Save
Supported
Beamforming
Supported
Maximum Power Consumption
31W
Supported Voltage Range
44-57VDC
Max. TX Power
25 dBm
MIMO
(3) 4 x 4
Operating Frequency
5 GHz
Antenna
Integrated Dual-Mode Antenna Array
Antenna Gain
Small Cell
Large Cell

15 dBi
10 dBi
Antenna Beamwidth
Small Cell
Large Cell

50°
90°
Wi-Fi Standards
802.11 a/n/ac/ac-wave2
Wireless Security
WEP, WPA-PSK, WPA-Enterprise (WPA/WPA2, TKIP/AES), 802.11w/PMF
Mounting
VESA-Compatible Mount, Pole/Wall (Brackets Included)
Operating Temperature
-10 to 70° C (14 to 158° F)
Operating Humidity
5 to 95% Noncondensing
Dust and Water Resistance
IP67
Certifications
CE, FCC, IC
Advanced Traffic Management
VLAN
802.1Q
Advanced QoS
Per-User Rate Limiting
Guest Traffic Isolation
Supported
WMM
Voice, Video, Best Effort, and Background
Concurrent Clients
1500
Supported Data Rates (Mbps)
Standard
Data Rates
802.11ac
6.5 Mbps to 1.7 Gbps (MCS0 - MCS9 NSS1/2/3/4, VHT 20/40/80)
802.11n
6.5 Mbps to 450 Mbps (MCS0 - MCS23, HT 20/40)
802.11a
6, 9, 12, 18, 24, 36, 48, 54 Mbps